Programs for Kids
Launchpad Children's Tablet
Launchpad tablets are available at the Alice Baker Library.  These tablets for children are pre-loaded with secure educational activities.  They are available for check-out for use in the library only.  Child-sized headsets are also available for checkout.  They feature a volume limit to protect children's hearing.
Come Celebrate Dr. Seuss' Birthday
The Alice Baker Library and Greater Waukesha Literacy Council celebrate Dr. Seuss by sharing stories, treats and activities. This event kicks off our SEUSS BINGO March Reading Challenge for readers aged 3 – 13 years. Special thanks to GWL partners for this year's event:  Elm Grove Golden Kiwanis and Waukesha Family Practice Chapter of "Reach and Read".
Thursday, March 2
3:30 p.m. – 4:30 p.m.
Pi Day
Fun for everyone on Saturday 3.11.17 at 9:26 a.m. Pi stories, crafts, and games. Pie fundraiser for the Teen Library Council.  Cost is $1.50 a slice. Pie for breakfast. Includes a beverage. Á la mode also available. Keep calm and eat pie.
GEL (Games @ Eagle Library)
Open tabletop play for gamers in 5th grade and older.
March 24
April 21
May 19
Fridays, 5:00 p.m. – 6:30 p.m.

Afterschool Movie
Bring a pillow and we'll provide the snacks!
Monday, February 27
3:30 p.m. – 5:00 p.m.

Build one world with many stories.
Explore your imagination at this building workshop with architect John Peine and
LEGO expert Sylvia Peine to create a LEGO city.
Saturday, May 6
1:00 – 4:00 p.m.
                                       

KIDS' CHOICE AWARD


Read and then vote for your favorite books!  The more you read, the more you vote!  Voting begins February 14 and closes March 14.  For Waukesha and Jefferson county kids grades 4th through 6th grade.  Click here to vote!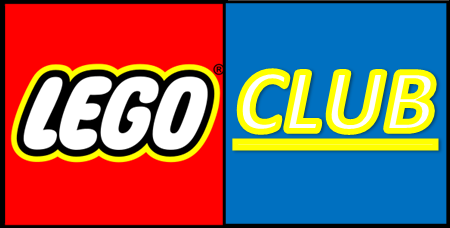 March 17
April 21
May 19
Fridays, 3:30 p.m. – 4:30 p.m.
1st – 6th graders

Baby Lapsit Storytime
March 1, 16 and 29
April 12 and 26
May 10 and 24
Babies to age 2
Wednesdays at 9:30 a.m.


 

 

Bedtime Stories
March 23
April 18
May 16
Tuesday evenings
6:30 p.m.



 



Preschool Storytime
February 23
March 9 and 23
April 6 and 20
May 4
Thursdays at 9:30 a.m.